Astro Bugz Revenge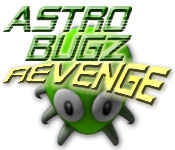 Astro Bugz Revenge
* OS: Windows XP/Vista
* CPU: 1.0 GHz


Protect our solar system from Astro Bugz in this Marble Popper game! Blow up the bugz and save the day in Astro Bugz Revenge! Pick up awesome powerups and annihilate the incoming invaders before they reach Earth and become a hero. Take on incredible bosses as you fight through different planets and take on wave after wave of the dreaded bugz.
Astro Bugz Revenge Features:
Awesome boss battles
Fast-paced action
Take on the Astro Bugz!
Statement: Astro Bugz Revenge is distributed as a trial version. Astro Bugz Revenge may be downloaded free of charge, however, games may not be Resold.